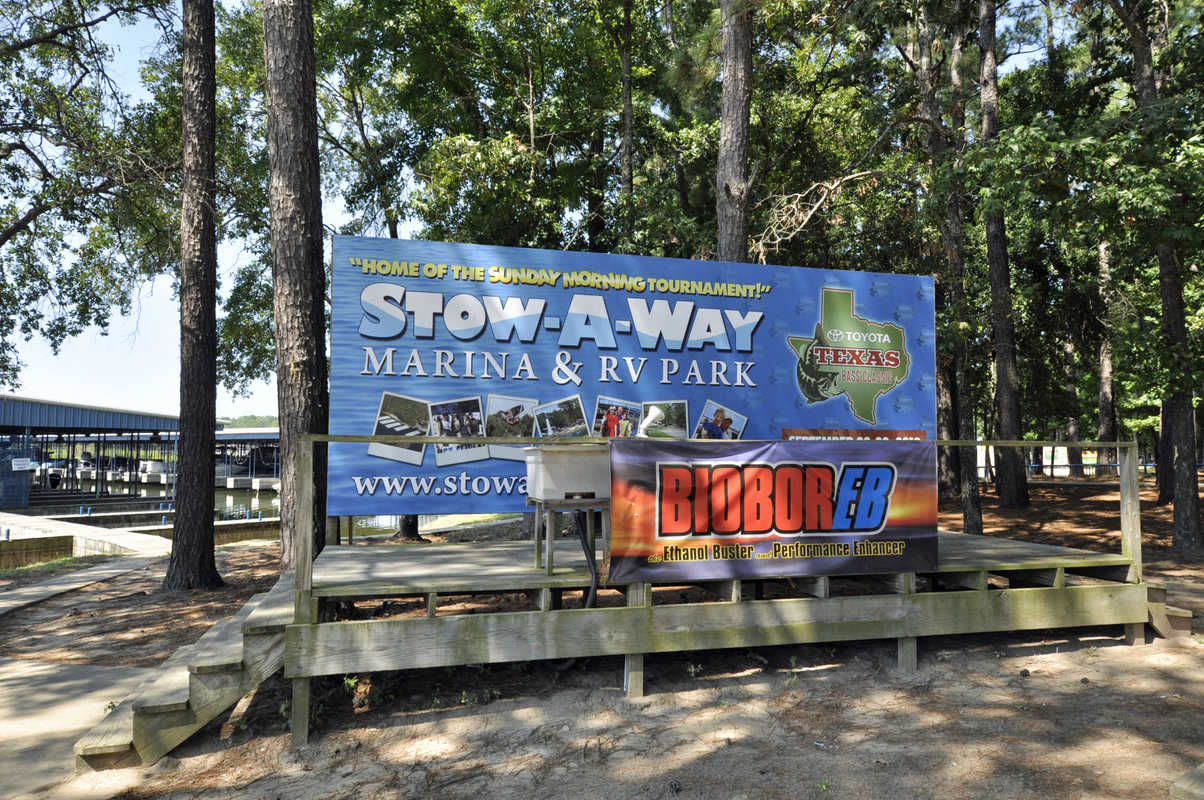 Stow-A-Way Marina & RV Park is located on beautifully wooded lakefront property on Lake Conroe in Willis, Texas. Stow-A-Way offers a relaxing getaway close to Conroe, Hunstville, The Woodlands (20 miles away) and the Houston area (48 miles away), which provides easy access for long-term guests to commute to and from work each day. This ideal location, coupled with the activities and amenities offered, is a well-known marina for local fishermen, boat enthusiasts, families that enjoy water sports, and families and individuals that enjoy the peace and serenity of living on the lake. In addition, our RV resort has been a popular favorite for long-term guests. Stow-A-Way Marina & RV Park residents include, but are not limited to, Class A motorcoach owners, RV owners, cottage renters, boat owners, fishermen, and watersport enthusiasts.
Long-term guests are attracted to the opportunity to live lakefront as well as feel secluded from the traffic and activity of the south side of the lake. Stow-A-Way Marina & RV Park is the favorite resort on Lake Conroe, offering quality service and amenities. It is a favorite meeting place for friends who need time away from their busy work schedules. The goal of our resort is to provide an amazing experience for every guest of Stow-A-Way Marina & RV Park on Lake Conroe.
The mission of Stow-A-Way Marina & RV Park on Lake Conroe is to provide a serene and relaxing getaway with quality amenities and the highest level of customer service for all guests in our beautiful, waterfront setting. We ensure customer satisfaction by maintaining cleanliness, paying attention to detail in customer needs, providing highly trained customer oriented employees, and taking extra steps to provide the unexpected in service.
The resort is accessible, by boat, to popular Lake Conroe restaurants, activities, and night life, but also allows guests to return to the secluded escape of Stow-A-Way. Stow-A-Way Marina & RV Park offers a variety of products and services. The resort includes 75 RV sites, 2 rental cottages, and a small fishing cabin. Amenities include a full service marina and convenience store, on-site restaurant, boat slips, boat launches, a bathhouse, boat rentals, a swimming pool, and an outdoor pavilion. Activities on-site include fishing guide services and fishing tournaments.
Stow-A-Way Marina & RV Park is owned by Kellie and LaMarr Anderson and has been in the family for many years. They currently reside in Montgomery and have actively managed the resort and are committed to the future growth of this resort.