Boat Slips & Dry Storage on Lake Conroe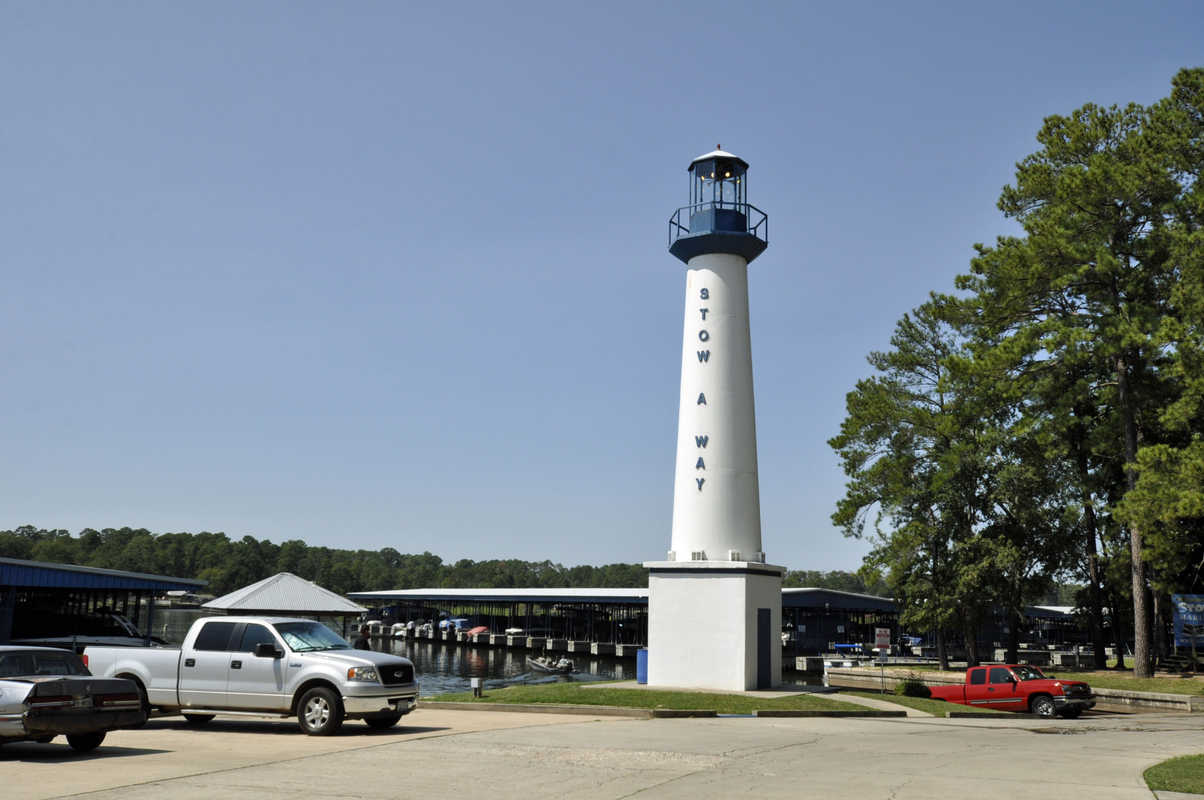 We here at Stowaway Marina & RV Park, winner of 2013 People's Choice Award for Best Marina in Montgomery, offer 200 covered, well-maintained boat slips for rent, as well as some of the best dry dock boat storage at our Lake Conroe Marina.
Boat Slip Rentals
Lake Conroe in TX is a beautiful, beautiful body of water. Located in an idyllic, picturesque setting, and with tons of delectable restaurants and other such establishments all along the waterfront.  It is the perfect location to spend a day with your family or your friends. And to thoroughly enjoy a lake, the best thing to do is gather your family and friends onto a boat and drive it merrily across the marvelous surface in the afternoon sun.
In order to do that, of course, you'll need a boat. However, lugging a boat all the way from your home or from your storage facility can be trying, tiresome, and time-consuming. Plus, it wastes valuable time of your day that could be better spent on the lake. Stowaway fishing marinas on Lake Conroe Texas offer covered boat slip rentals.
That's why the best thing you could invest your money in is a home for your boat directly on the water, and that is precisely what a Lake Conroe marina offers; outdoor boat storage. We offer a dock for your boat to park and we give your boat a wet slip cover to keep it safe from any scratches, bird droppings, or other such inconveniences. And of all the Lake Conroe marinas that there are, your best bet is to go with Stowaway Marina & RV Park.
Our on-the-water boat storage is a 10′ wide X 30′ long covered wet slip. This includes electric, water, and a sling lift system. These boat slips are priced at $250.00 a month on a one year lease or you can pay the full amount in advance and receive a discount of 20%. Our rates for our marina rentals have competitive costs and are conveniently located on the best end of the lake… the north end!
Dry Dock Boat Storage
If you own a boat, then you know that having a boat opens up a whole new world of enjoyment that simple land-dwellers cannot access. Your boat allows you and your family and your loved ones to spend time together relaxing on the water, or having fun zooming at high speeds around Lake Conroe. You can go fishing in the middle of the lake, or you could have a picnic peacefully floating on the water. Boats are a grand investment to make. So it would most likely be wise to give some thought to how you are going to protect this valuable asset. Covered rack storage, or dry rack storage, is one of the most secure ways to store your boat and keep her safe from harm.
The benefits of dry rack boat storage far outweigh the costs involved. First of all, it saves you money because you won't have to spend extra money on fuel while hauling your boat back and forth between your home and the lake; Stowaway Marina is right by the water! And also, it keeps  your boat tucked safely away from the weather or other hazardous natural elements. It keeps your boat away from the water, so it reduces the amount of salt water deterioration, and it keeps your boat away from the sun, so it decreases the amount of gel coat damage caused by the sun's UV rays. At the end of the day, the place you really want your boat to stay is the best dry boat storage Lake Conroe has to offer: Stowaway Marina.
Our dry boat storage is a 12′ wide X 30′ long . These rent for $150.00 a month on a one year lease.
Contact Us For Inquiries?